This year we celebrate Black History Month in a pandemic that exposes racial disparities in healthcare and other systems.
At a Chicago medical conference in 1966, Dr. Martin Luther King Jr. said, "of all the forms of inequality, injustice in health care is the most shocking and inhumane." Just one year ago, we would have said this quote was out of date. Now, it is timely and provides inspiration for action.
People of color have been more affected by COVID-19 than any other community in America. They are seeing three times as many deaths and are four times more likely to be hospitalized once contracting the virus than other communities.
Why are POC experiencing racial inequalities in this pandemic? Access to healthcare—specifically a lack of it— is the central problem. Primary care physician shortages are 67% higher for Black communities, and POC are 79% more likely to be uninsured. These issues are systemic and can only be solved by digging to the root of the issue.
Many POC cannot simply stay home and practice social distancing. They are essential workers. They are keeping lights on and water running. They even come to our home and fix these things when they stop working.
They are the ones making sure we don't go hungry. They are tilling fields and feeding livestock. They are scanning and bagging our groceries. They are serving up dinner at the drive-thru. They even make it possible for those to travel during these times, should they need to. They make things easier for those of us who are able to social distance and work remotely.
Saying thank you to these individuals for risking their lives to make ours as easy as possible is a good start but, providing equal, accessible, and affordable healthcare is even better.
At AMOpportunities, we strive to help underserved populations and purposely bring our healthcare students to community areas that need them most. This #MLKDay, we reflect and only are more empowered to continue the important work.
---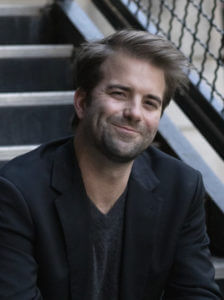 About the Author
Kyle Swinsky — CEO, AMOpportunities
Kyle Swinsky founded AMOpportunities alongside COO Ben Bradley in 2013, at their alma mater the University of Wisconsin-Madison. Kyle's experience founding and presiding over his school's Premedical Chapter of the American Medical Student Association as a student partially inspired the creation of AMO. Together, they've led AMOpportunities to help more than 3,000 international medical students and graduates find clinical rotations in the U.S. They've also built out the company—now a team of 30—raising $4.1 million in total funding and creating lasting partnerships with institutions such as University of Miami, Saint Anthony Hospital, Georgetown University, and the University of Chicago. While serving as AMO's CEO, Kyle earned an MBA at The University of Chicago Booth School of Business.