There is so much misinformation about virtual clinical experiences that we compiled 10 myths about virtual rotations and their corresponding truths!
Myth #1 – Virtual rotations don't allow participants to interact with patients; they only observe the doctor
Nothing could be further from the truth with our patient-focused virtual rotations. During a virtual clinical experience, those participating may have the opportunity to record medical histories and assist with physical examinations. These activities are facilitated through audio and video streaming technology, with the experience of communicating with patients and other healthcare professionals remaining much the same.
But don't take our word for it. Here is what Ijeoma said about two of the virtual rotations that she attended. You can read Ijeoma's full story here.
My second rotation was with Dr. A in gastroenterology. We had clinics with him via Zoom, where we got to speak with patients visiting his clinic. After, we would write up an assessment and plan. We also attended colonoscopy clinics and had days to discuss cases and the best ways to manage them. I can say that with so many things moving online, it's a good idea to try at least one virtual rotation. It's a great learning experience, and I'd do more in the future!
Myth #2 – Virtual rotations are only a temporary option that won't be around for long
Telehealth isn't going anywhere. In fact, "both physicians and patients are interested in telehealth's expanded use to continue" according to the American Medical Association. What this means is healthcare providers will continue to offer telehealth because it has many advantages both to hospitals and to patients.
Virtual experiences also offer many benefits to medical students and graduates. You can watch AMO Advisors Antoine, Ryan, and AMO Ambassador Jose discuss this important issue here.
Here are just a few of the benefits:
Experience physician supervision throughout the rotation, which includes orientation to telehealth and introductions to patients during each consultation, exam, and other medical appointments.
Interact with your precepting physician, giving you an opportunity to have your questions answered.
Record patient histories and conduct physical examinations under the supervision of the precepting physician.
Explore the primary medical specialty through case studies, research, and lectures. Expand your clinical skills and medical knowledge in the comfort of your own home.
Myth #3 – Virtual rotations cost the same as in-person rotations
While the rotations themselves cost the same, those who choose virtual rotations save time and money as these experiences do not require visas, airfare, housing, meals, insurance, and miscellaneous travel expenses. With a virtual clinical experience, you don't have to worry about planning and paying for these items!
The payment for our virtual clinical experiences is comparable to the cost of our in-person rotations because the quality is the same! Visitors who participate in virtual clinical experiences are immersed in the U.S. healthcare system by virtually connecting with a U.S. physician and their patients.
For a bit more information, this document compares the cost of virtual and in-person experiences.
Myth #4 – Virtual rotations are not as engaging as being there in person
When you participate in a virtual clinical experience, your preceptor or attending physician can immediately identify your level of knowledge, engagement, and skill. They will work with you to identify strengths and areas of improvement as you collaborate on patient treatment, goals, and targeted health outcomes.
Here is a clip from one of AMO's premier preceptors on this topic. You can apply to her OBGYN virtual rotation here. Dr. J. also has an in-person experience located in the Chicagoland area. You can apply to that rotation here.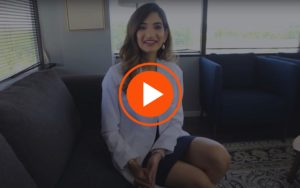 Myth #5 – Virtual rotations do not qualify for the U.S. residency Match
Letters of recommendation from virtual rotations qualify when applying for the Match and can help applicants stand out from competitors. Daniela, a medical graduate from Colombia who completed a virtual pediatrics experience, used the LoR from her virtual rotation when applying to U.S. medical residency programs.
Without a doubt, the letter of recommendation that I received from Dr. K. has inspired a large number of residency interview invites I have received so far. My tenacity and resilience led me to search for opportunities to continue learning despite the pandemic. This experience has brought me one step closer to reaching one of my goals of matching into a pediatric residency program in the U.S.
Myth #6 – Not a lot of medical students attend virtual rotations so I shouldn't either
With the rapid growth of virtual medicine, education providers are racing to ensure the next generation of healthcare providers have the tools they need to offer telehealth services. Medical trainees who participate in virtual clinical experiences are part of a multifaceted experience. 
Since AMOpportunities started offering virtual experiences, one in three visitors now participate in virtual experiences. These individuals have access to cutting-edge technology as participants live stream with their precepting physicians, assisting with patient exams, appointments, and consultations. With the flexible format, your hours are based on your schedule, giving you the opportunity to create the experience that works best for you. 
Learn more here.
Myth #7 – It is easy to get a visa and visa interviews are available all the time
Due to COVID-19 restrictions that are in place all around the world, travel is difficult for many countries, making obtaining a visa incredibly difficult if not impossible. If you plan to apply for the 2022 Match, the deadline to submit LoRs, an updated CV, and all other requirements is quickly approaching. Don't delay or wait to book an experience! Reserve a virtual experience, obtain a quality LoR, update your resume with the new skills you learn, and stand out from competitors.
Myth #8 – The virtual LOR is not valuable
The LoR earned during a virtual clinical experience is no different than one earned from an in-person experience. In both cases, the letter is based on merit. This means you must have good attendance, be respectful, and show interest in the curriculum. The precepting physician determines the letterhead of the document unless otherwise noted on the program page.
If you are looking for ways to ensure you have a strong letter of recommendation, read our Guide to Letters of Recommendation.
Myth #9 – Virtual rotations are similar to what my school provides
While the experience that your school provides meets your curriculum standards, there are many advantages to the virtual rotations from our physicians. Here are a few of those benefits:
Our physicians are more experienced at providing virtual medical training
Participate in real-time virtual doctor-patient consultations
Save on housing, meals, and transportation costs
Earn a letter of recommendation from a U.S. physician
Avoid the hassle of planning your travel and securing a visa
Add to your resume or CV
Gain insight into an emerging area of medicine
Myth #10 – Virtual rotations do not offer interaction with the physician
Many times, a virtual experience can be more engaging than those that are in-person. Telehealth is reliant on excellent communication, whether it's between the physician and the patient or the medical trainee watching or assisting during the consultation. The physician you are rotating with will ask you questions before and after consultations. Such questions may be case specific or related to the specialty at hand more generally. Here are more physician interactions that virtual visitors might experience:
Physician supervision throughout the rotation, which includes orientation to telehealth and introductions to patients during each consultation, exam, and other medical appointments

Interaction with precepting physician, giving you an opportunity to have your questions answered
Evaluation of your performance and feedback with what you are doing well and how you can improve
Valuable experiences with precepting physician and other medical students
As with in-person experiences, the inclusion of direct activities with physicians might vary from one virtual program to another. If searching for a virtual rotations with AMOpportunities, program details are listed on the program pages. You can view and apply to AMO's virtual and in-person clinical experiences by creating an account. To do so, click here.
Click below to hear Dr. L., an AMO preceptor and Harvard Medical School Plastic Surgery Residency Program Director, discuss the type of interaction you can expect to receive during his plastic surgery virtual rotation. You can view and apply to his experience by creating an account.