A clinical rotation with AMOpportunities introduces international medical graduates to live as a physician in the United States. Graca, a medical student from Indonesia, completed a gastroenterology rotation with Dr. A. in California. Continue reading below to find out how a warm welcome eased Graca's nerves.
Overcoming My Nerves
I still can't believe that my observership with Dr. A and AMOpportunities is. Now that I am finished with my very first U.S. clinical experience, I am sad, all jokes aside.
On my first day at the hospital, I remember being extremely nervous. However, after entering the hospital, I was greeted with a massive smile by Dr. A, his staff followed suit. My nerves melted away.
My clinical activities started with observing Dr. A at the surgical center, visiting the office, and then visiting patients at the hospital. His extraordinary dedication to patients blew me away. He made sure I understood each and every procedure, including endoscopes, colonoscopies, PEG placement and removals, and many more. Dr. A always showed me what he found and answered any questions I had. I saw medicine in a way I haven't been able to in my own country. What a life-changing experience!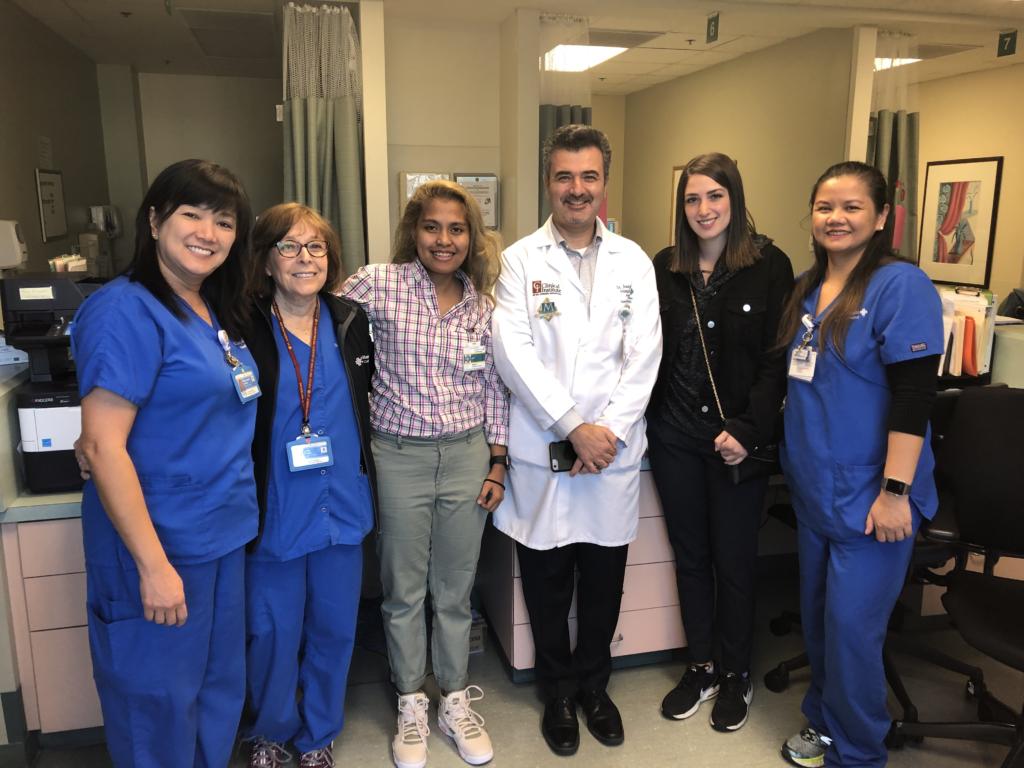 Dr. A also covered some of the USMLE questions I might run into, and he wished me well for the rest of my journey. He was kind enough to write me a good letter of recommendation, which I will use in the future to apply for a residency match. I am inspired to be like him—a GI expert and a caring doctor, loved by all patients and staff members.
In the end, I didn't just have clinical experience. I also took part in social activities, such as attending seminars and a Thanksgiving lunch. The staff was very welcoming and helpful. They always invited me to join them at lunch. The way to someone's heart is through their stomach, I guess.
Anyway, I wish I could have spent even more time with these great people! I am so thankful to Dr. A and AMOpportunities for my five-star experience, which I will never forget!
---
Are you interested in learning from a hardworking and kind team of physicians and medical professionals?
Apply for an AMO clinical experience the chance to do so!