If you're thinking about launching a successful virtual rotation, we recently sat down with two AMO preceptors to get their insights on this important topic.
Here are Dr. Goodman's tips to launching a successful virtual rotation:
Make things student-focused and interactive
Involve the student throughout the experience
Utilize questions and answer
If you show a video, stop the video throughout and ask questions. That helps students to feel involved.
Have students prepare presentations and cases as if they're on bedside rounds
Keep students engaged every minute of the session
Utilize didactic sessions, pathology, videos (that have patient consent), making the learning experience rich
Carve out time to answer questions
Be enthusiastic
Be flexible!
ADVANTAGES OF HOSTING VIRTUAL CLINICAL EXPERIENCES
"There are distinct advantages to virtual rotations" says Dr. Goodman. "You can curate an experience virtually that is difficult to reproduce in person. Advantages include using online video platforms and being able to watch a variety of operations that may not be experienced in-person, providing opportunity to have important teaching moments. [Also] burnout is quite common. Teaching and interacting with students who are passionate about becoming a doctor and perhaps are passionate about your field of expertise reminds you of why students continue to want to enter medical school, residency, and why they want to become physicians. And it might remind you of why you became a physician. It can be an invigorating experience."

ROADBLOCKS
Dr. Goodman and Dr. Lin have hosted virtual programs for nearly a year and have had the pleasure of hosting and training students from all over the world! According to Dr. Goodman, "It's a rich experience, a lot of fun, I enjoy it, the students enjoy it, they do well, and they get a great letter of recommendation."
But, with anything that's great, there can often be hurdles and roadblocks to overcome. In order to address roadblocks to virtual clinical experiences, you've got to be flexible. Watch this video to find out what Dr. Lin has to say about overcoming roadblocks.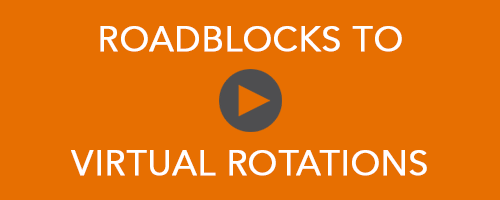 SHOULD MEDICAL TRAINING CHANGE?
"In light of COVID-19, it is increasingly difficult for IMGs to participate in U.S. clinical experiences. Virtual rotations provide an opportunity for IMGs to make connections within the U.S. post-graduate training universe. And I say this as an IMG who has been here for decades; I understand the importance of that first introductory connection and this is a good way to connect with U.S. physicians, clerkship directors, and residency directors." Dr. Goodman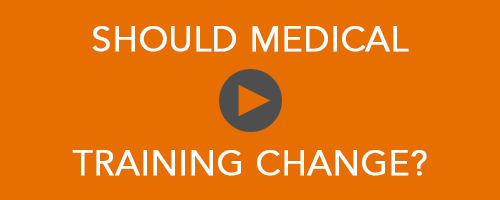 ---
Dr. Goodman, who attended Cambridge University in the U.K., moved to the U.S. in 1990 and trained in general surgery at Maimonides Medical Center in Brooklyn, NY. He was a research fellow at Columbia University from 1992 to 1994. Dr Goodman is currently a general surgery clerkship director at the Mount Sinai School of Medicine. Since then he has been on the faculty of the Albert Einstein College of Medicine and the Icahn School of Medicine of Mount Sinai. He is a visiting professor at two medical schools in Israel.
Dr. Samuel Lin is an Associate Professor of Surgery at Harvard Medical School and holds appointments as an attending Plastic Surgeon at the Beth Israel Deaconess Medical Center and the Massachusetts Eye and Ear Infirmary in Boston, MA. He is board certified by the American Board of Plastic Surgery and the American Board of Otolaryngology-Head and Neck Surgery. Dr. Lin graduated medical school in 1998 and has been practicing plastic surgery in the Boston area since 2007. He is also a program director for the Harvard Plastic Surgery Residency.
Ready to participate in your own virtual clinical experience?