Meet Jose, an AMO Ambassador and recent med school graduate from Anahuac University in Mexico. He recently sat down and shared about his experience preparing for the USMLE, what he's been up to since graduation, and the specialties he's interested in. Continue reading below for his thoughtful answers. If you'd like to learn even more about Jose and his medical education journey head to this blog or follow him on Instagram.
Thanks for participating in our Q&A. It's been a while since you rotated with us. Can you share what you've been up to in the last 2+ years?
I completed my pre-graduate internship shortly after my rotation (summer 2019) and completed my one-year social service (required by all medicine schools in Mexico in order to graduate) in June 2020. After spending that year studying for the USMLE Step 1, which I ended up taking in October 2020, I began preparing for Step 2 CK in early November 2020. There were some delays on the issuance of my diploma because of covid, so there wasn't much I could do at the time but study. I finally received my papers in late December and applied for a job at a local hospital to save up for my exam and (hopefully) interview season. Thankfully, I got the job as a night shift attending and got contacted by another hospital that needed help with covid and ER patients, so I took that job too. Of course I was kind of nervous because I thought it would jeopardize my studying but gladly it's been working out fine so far.
When did you first know that you wanted to become a doctor?
Both my parents are dentists and I always wanted to become a dentist too; I even have some pictures helping out my dad at his office when I was 6-7 years old. It wasn't until late high school that I decided I preferred medicine because I wanted to learn about multiple systems.
How did you prepare for the USMLE Step 1?
I actually had no idea how to start, since I remembered so little about basic sciences. Winning a Kaplan Qbank test prep with the AMO photo contest was a good place to start. I also bought the Kaplan lecture notes and the First Aid to go along. At first, I was very lost, I got frustrated because I was basically learning everything from scratch, and nothing seemed to make sense. After about two months I discovered the Step 1 subreddit, which helped me a lot in making a strategy and making the best out of my time and resources. Also, seeing a whole bunch of people struggling and helping each other helped me feel a lot less alone in such a stressful path.
How is preparing for the Step 2 CK different?
It's been a lot more fun, mainly because of the fact that I know what I'm studying, since a lot are common diseases I've seen before (unlike Step 1). Also, actually seeing patients while studying has helped me reinforce that knowledge. There are fewer resources so it's easier to make a strategy. It's also been a bit more stressful because a greater score is expected and because now I actually have to meet a deadline in order to apply for the 2022 match.
Preparing for the USMLE can be stressful—what do you do to chill out when you need a study break?
I listen to music, visit local coffee shops, go for a walk, or basically anything that isn't staring at a screen. Breaks are almost as important as studying, since there's no use in trying to learn while you're extremely tired.
Requirements to earn ECFMG certification have changed, and you're no longer required to take the USMLE Step 2 CS, but you do have to satisfy one of the six other requirements. How has this change affected you? What pathway are you planning to take?
I actually screamed a little when I read the news! Having to take yet another exam and seeing how criticized it was (specially by IMGs), made me very nervous even though I still had a lot of time to prepare for it, so that took a lot of weight off my chest.
I'm taking pathway 1, since I'm already licensed to practice in Mexico.
When do you plan to apply for residency? What specialties or sites are you interested in?
Hopefully I'll apply this year, I'm taking Step 2 CK soon and the OET afterwards, so apparently, I'm still in time to get certified by ECFMG before this year's applications start. I'm interested in internal medicine, anesthesiology and family medicine, I haven't done my research on sites yet, I'll let that be future Jose's problem.
If everything goes according to plan, what will your career be like in ten years?
My plan A is to become a gastroenterologist, so I guess if everything works out, I'll be doing that. Life's full of surprises, though!
What role did your rotation with AMO have on your decision to pursue medical residency in the U.S.?
AMO is basically the reason I am doing this. I applied for a rotation as part of my pre-grad internship, just wanting to have a different experience. I'd never considered a residency outside of Mexico before. During my rotation, I saw a small glimpse of what a residency in the U.S. would be, and I was surprised by the diversity of residents at the hospital. I started wondering what my life would be like if I went that way, it basically meant starting from zero, since I was already preparing for Mexico's residency exam.
On the last week of my rotation, after one of the procedures, Dr. A went to his office to finish some paperwork and I stayed at the endoscopy unit chatting with a doctor from Iraq, who talked to me about his experience and convinced me to give it a shot. After that, I told Dr. A I wanted to do it. I don't know if he was excited or worried (lol), but he was and still is, very supportive about it.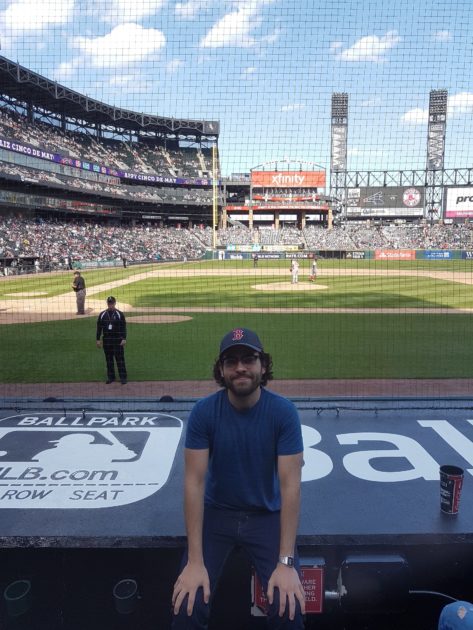 What is the best part about being an AMO Ambassador?
Although I probably don't get involved as much as I should (mainly because of shortness of time), it feels like I'm part of a family. I love seeing how we celebrate each Ambassador's accomplishments and how we're actively trying to get more IMGs like us have a such a great experience.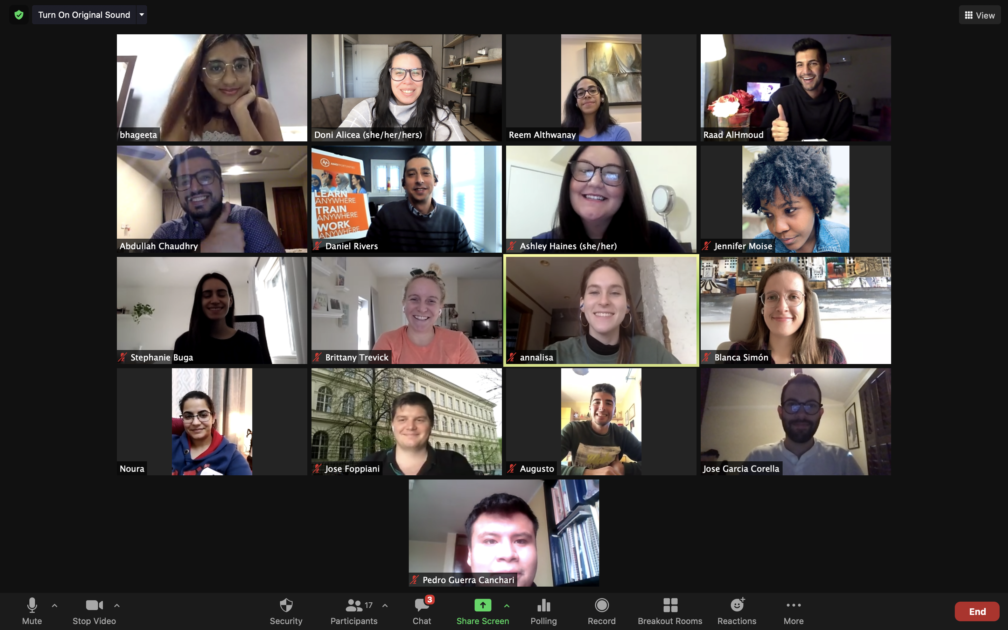 Our Ambassadors come from all over the world. Why do you think diversity in healthcare is so important?
I think there are two sides of medicine; the one you learn by reading and studying, and the one you can only learn by experience. When it comes to patient care, both are equally important. Having people with different perspectives, experiences and ideas will always be essential in healthcare in order to treat patients effectively.
How do you think we can encourage greater Latino representation in the U.S. Healthcare system?
In my experience, there's a lot of uncertainty and misinformation among Latin Americans when it comes to applying for a residency in the U.S. There's this idea that taking the Steps and the whole application process is impossible. I think it's a matter of spreading the word and showing it can be done, and how it's actually being done by so many people from so many countries.
I understand how scary it may be to try something different from what we're always taught is the only way of becoming a specialist. There's also the anxiety that comes from leaving your country and the system you know and understand. So far, I've encountered nothing but friendly, welcoming people along the way, which keeps reminding me I chose the right path.
---
AMOpportunities provides U.S. clinical experiences for IMGs. Check out our rotations and apply to begin your AMO journey today!